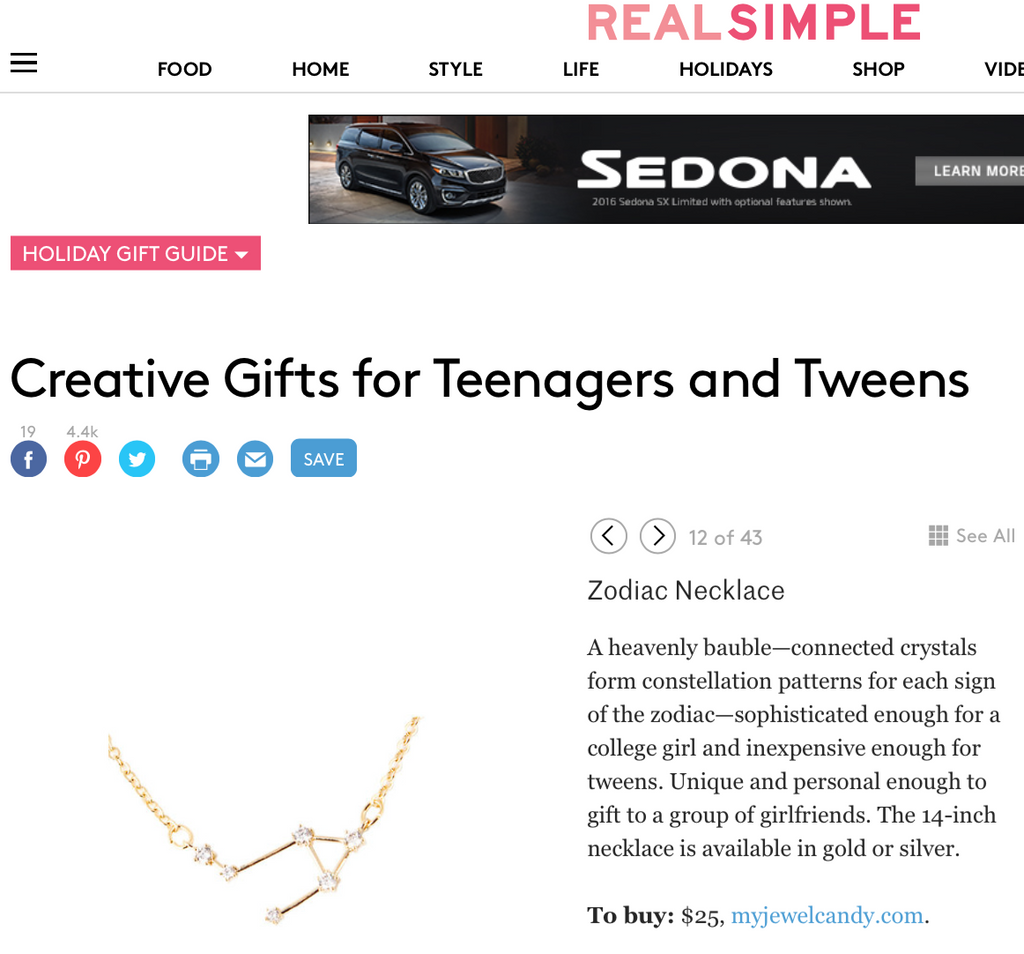 Creative Gifts for Teenagers and Tweens
Zodiac Necklace:
A heavenly bauble—connected crystals form constellation patterns for each sign of the zodiac—sophisticated enough for a grown-up or college girl and inexpensive enough for tweens. Unique and personal gift enough to gift to a group of girlfriends. Available in gold or silver and in all twelve birthday zodiac sign necklaces.
To buy: $25, myjewelcandy.com.
Originally posted on Real Simple: http://www.realsimple.com/holidays-entertaining/gifts/for-kids/gifts-for-teenagers/zodiac-necklace