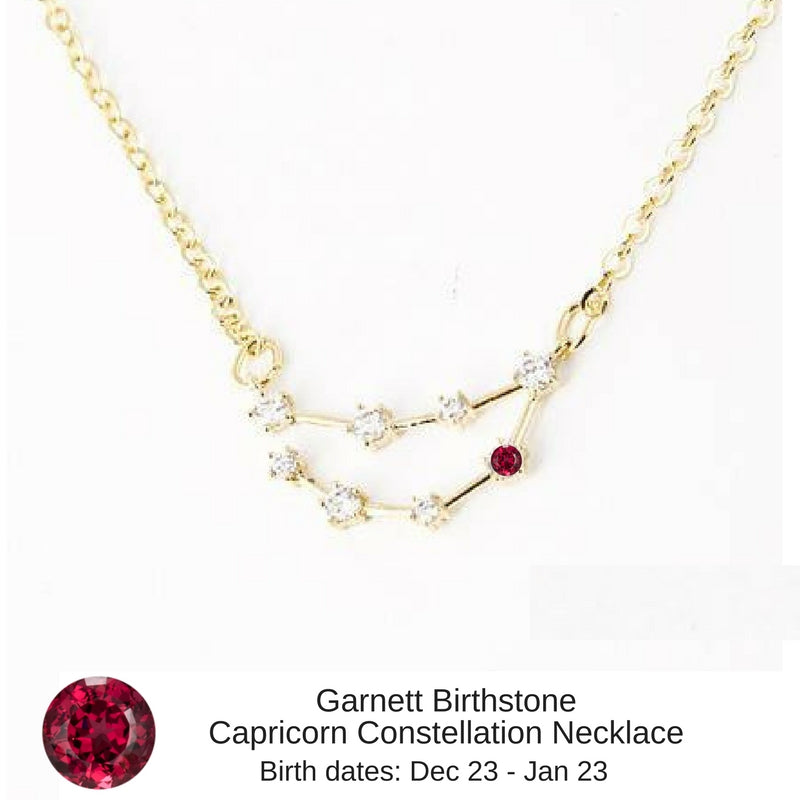 Looking for a cute gift for January birthdays?  Look no further! We've got you covered!  If you've got a bestie or girlfriend's birthday coming up between, remember, Capricorn is from December 23rd to January 23rd, and THIS "Star Candy" Capricorn Necklace with Capricorn Birthstone of Garnett, is your perfect, affordable AND cute birthday gift idea.
This gold, delicate necklace is a unique birthday gift of zodiac constellation necklace shaped like a Capricorn Constellation!  Get it here!
And guess what? It comes already gift wrapped super-cutely, so your work is done!  We don't include price in the package, so you can just ship it directly as a gift for the Capricorn lady in your life - let us do the rest!
For added pizazz you can layer it with our Capricorn Zodiac Necklace too, making it an inexpensive anniversary present for girlfriends, a cute gift for a best friend or a unique bridesmaids gift!
Still not sure what to get as a gift for her?! Email us and we'll help you find the perfect graduation present, birthday present and more!