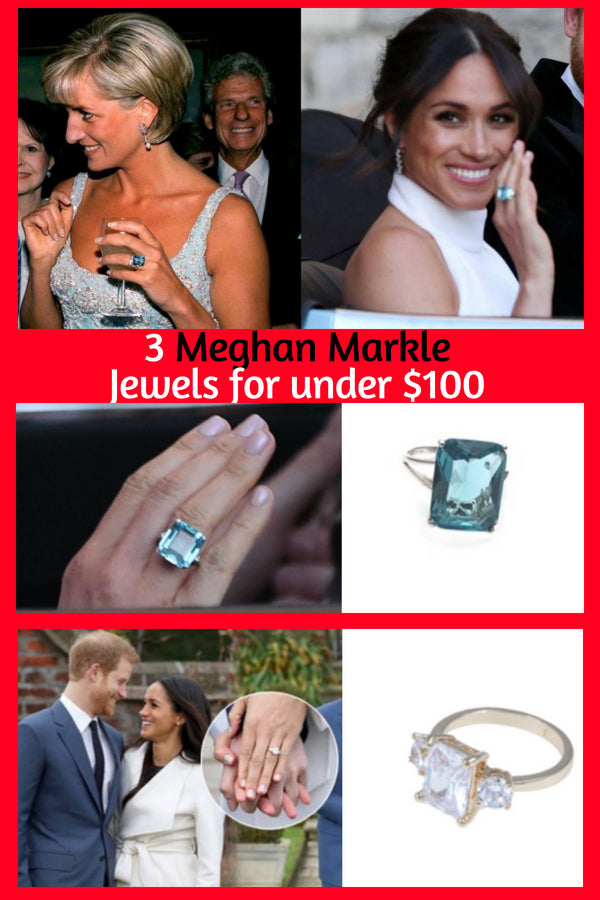 Looking for the best wedding jewelry or cute wedding earrings? How about getting married in the Royal Duchess of Sussex Meghan Markle's wedding jewels?! Well, look no further - you can thank us later! 
This is shop for Meghan Markle's full wedding jewelry collection look-a-likes, including Meghan Markle's wedding earrings.  For your wedding reception are you looking where to buy Meghan Markle's wedding reception jewelry?  Here's the replica look of Princess Diana's turquoise cocktail ring Meghan Markle wore at the royal wedding reception!
And then of course you cant forget about Meghan Markle lookalike ring engagement ring!  You don't have to be marrying a prince to look royal!  
All the Markle Sparkle without the royal prince!   This stunning ring has the same bling without the bucks.
Wear it on your middle or index finger as a stunning accessory, or on your ring finger to match Meghan.  Any way you rock it, you'll have all eyes on you! Gold plated, adjustable.