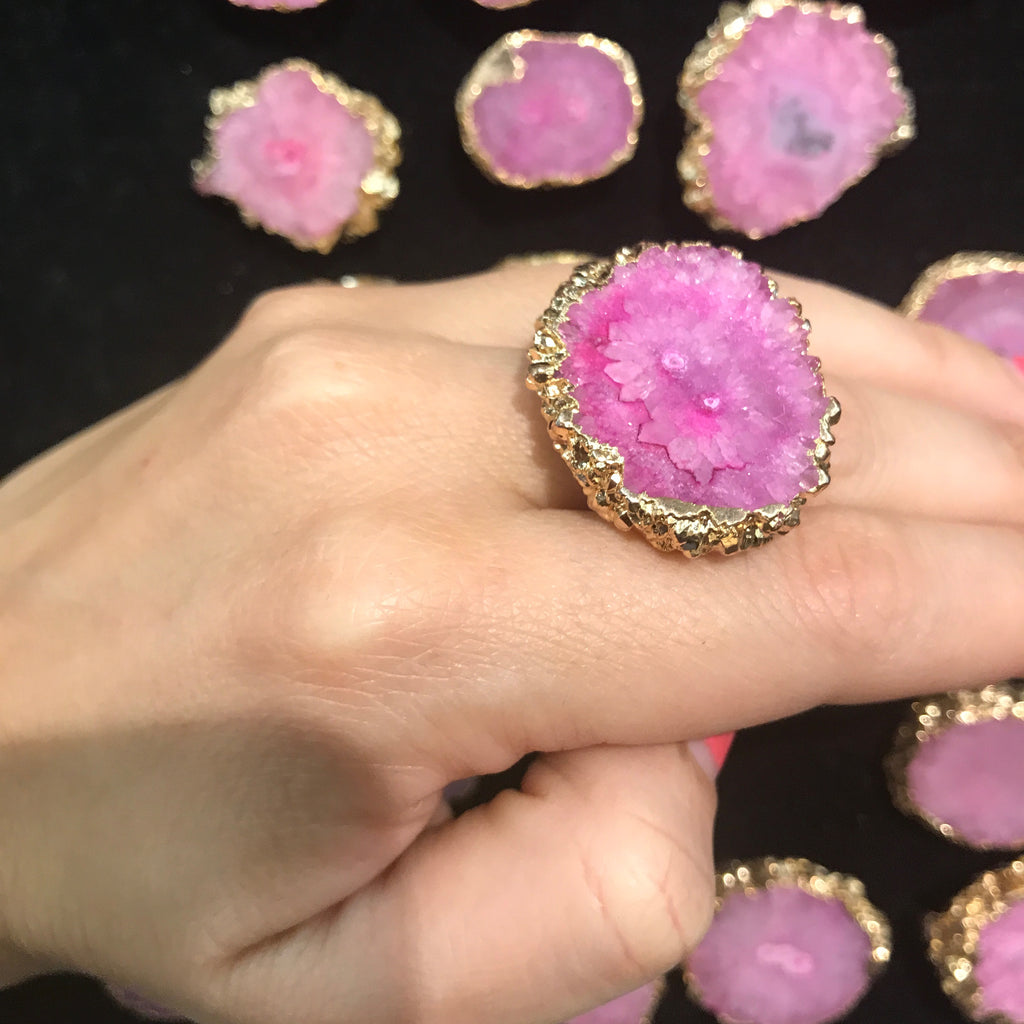 Did you know that Kim Kardashian is the latest celebrity to hop on the crystal-obsessed band-wagon?  Kim K. said she turned to crystals to help heal after her robbery in Paris and she's even created an entire KKW fragrance line inspired by crystals. Get in on the zen-action with these crystal inspired rings.  It's like yoga for your fingers!  Call it a Yoga Ring, if you will.
Each ring is one-of-a-kind due its its unique crystal-shape and color - so you'll know NO ONE has one just like your - it's unique to your own life journey.  They're as unique as YOU are.
Crystal trends are all the rage right now.  Other crystal obsessed celebrities include Adele, Posh-Spice Victoria Beckham, Legging Queen Kate Hudson, Songstress Katy Perry and even bad-boy Spencer Pratt!
Snag yours here: https://www.myjewelcandy.com/collections/rings/products/zen-rings