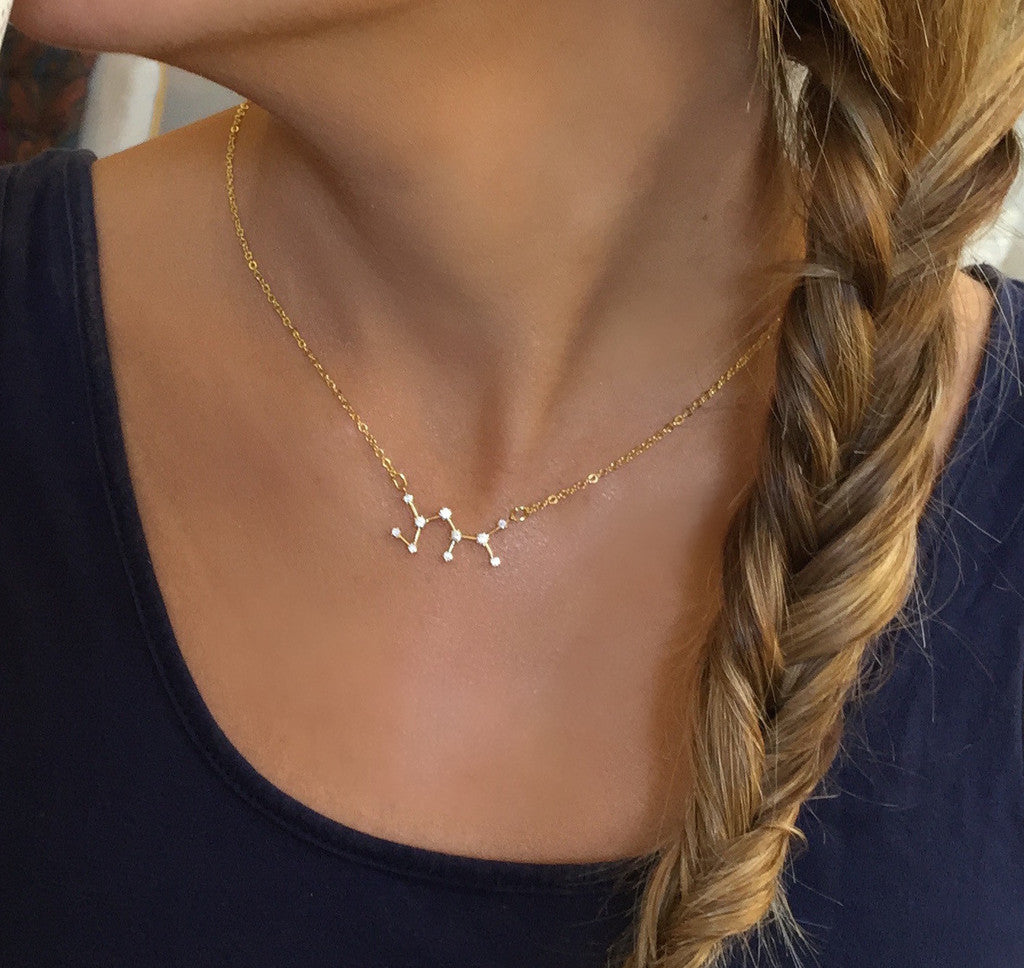 How to give the perfect gift: This Valentines Day, It's in the Stars to Give her the Best Gift Ever
Want to score major points with your honey this V-Day, while keeping your wallet happy too?  Then be sure your gift checks-off the 5 criteria that make up a great gift.
Well it's that time of year again: The pressure is on to give the perfect Valentine's gift. It's a pretty tall order to fill, but we've got you covered! 
There are 5 criteria in the Gift-Giving Bible that make up the perfect gift:  It has to be thoughtful and personal, unique, stunning and affordable.  So let's face it, chocolates and flowers are not gonna cut it.  
Let us help you impress her and make her think you put a lot of thought into getting her the perfect gift with this unique Constellation Necklace -  crystals create the celestial star-pattern of her personal birth date in a delicate necklace she'll love showing off to her friends!  It checks all 5 criteria for the perfect gift…making you a hero this V-Day.
First of all, she'll be impressed by how gorgeous this necklace is.  It's been fashion-editor approved, with top magazines calling it the best gift of the year - Criteria #1: Check!  Next, she'll think you're super thoughtful because you know her birthday (If you don't, just ask her bestie or consult her Facebook page) and that you gave her a personalized gift just for her.  Next, she's definitely never seen anything like this anywhere else - no other store sells it, so it's very unique!  And now that you've check all 4 of the "perfect gift" criteria, you'll be most happy with the 5th - it's affordable, for only $25 and comes already gorgeously gift wrapped, so your job is done at the click of a button.
Don't be THAT guy, who bombs by giving a bad gift and having all her friend hear about it. Make sure your gift checks off all the gift-giving criteria.  
You're just a click away from becoming the best gift-giver ever! —> https://www.myjewelcandy.com/collections/constellation-necklaces